A long-term trend has broken down, and KAVA is at risk of breaking down below a crucial horizontal support area. If that happens, there will be negative ramifications for future movement.
KAVA has been falling since reaching an all-time high price of $9.21 on Aug 30. On Dec 3, it broke down from an ascending support line that had been in place since the beginning of the year. Afterwards, it bounced and validated the line as resistance (red circle) on Jan 18. The token has been falling since.
Currently, it is attempting to hold on above the $3 horizontal area. If it were to break down below it, the next support would be all the way down at $1.40. Therefore, it is crucial that KAVA holds on above this level in order for it to have a chance of moving upwards.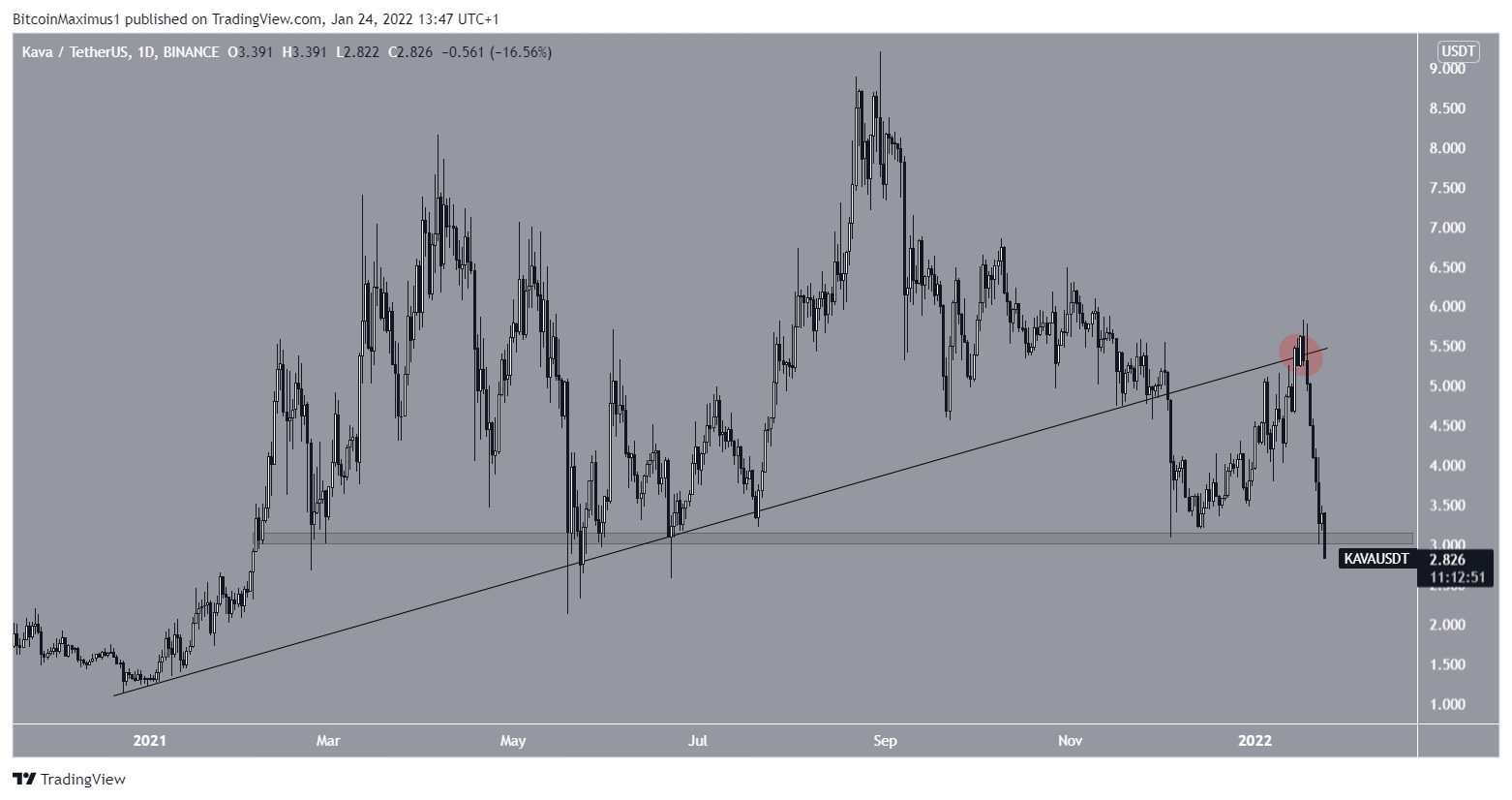 Future movement
Cryptocurrency trader @Mesawine1 tweeted a KAVA chart, stating that the token has completed an ending diagonal and will fall considerably.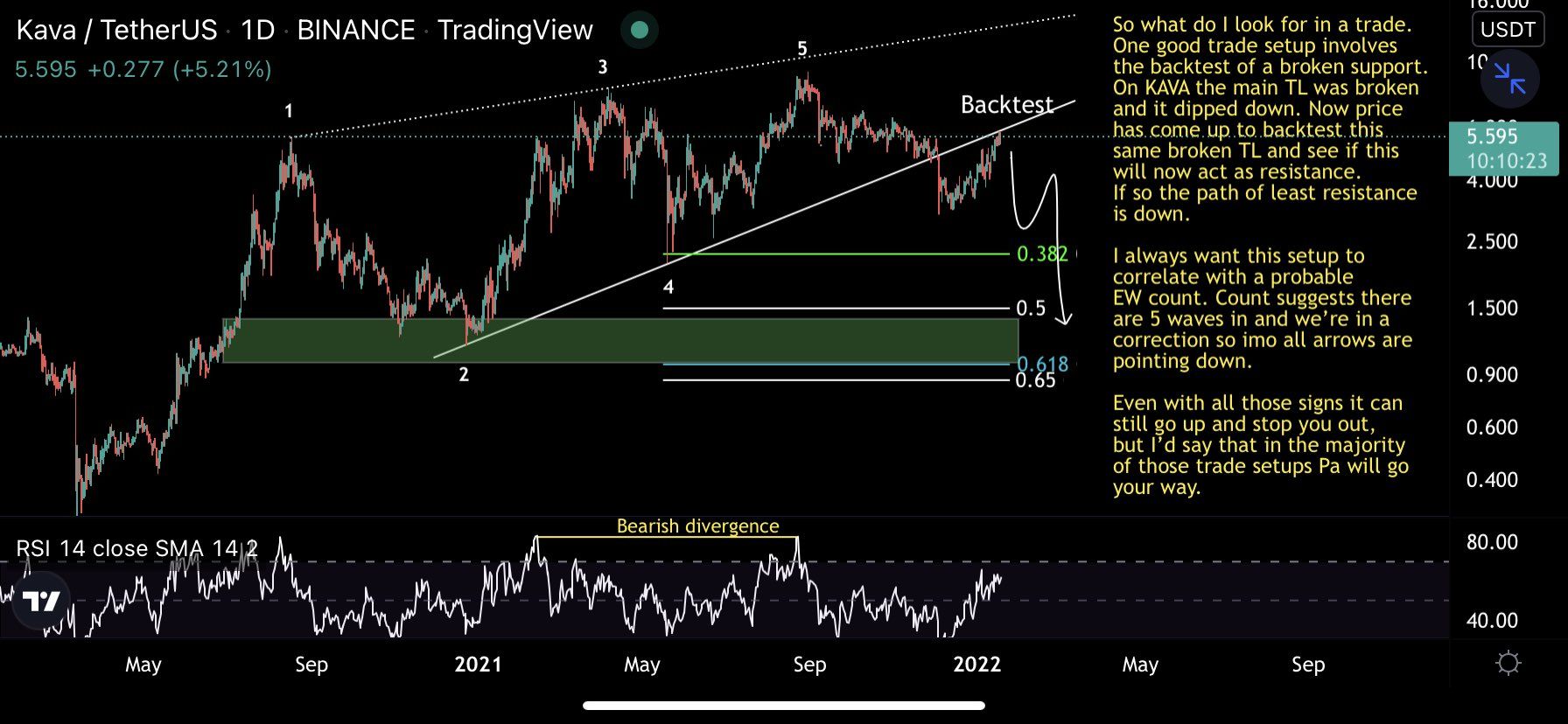 Since the tweet, KAVA has validated the line as resistance and resumed its downward movement. The support line coincides with the one we have outlined.
There was a very significant bearish divergence (green line) in both the RSI and MACD prior to the drop. Such divergences often precede bearish trend reversal, so they support the ongoing decrease.
If KAVA breaks down from the current support, the next support would be at $2.20 and $1.60. These are the 0.786 and 0.85 Fib retracement support levels, respectively.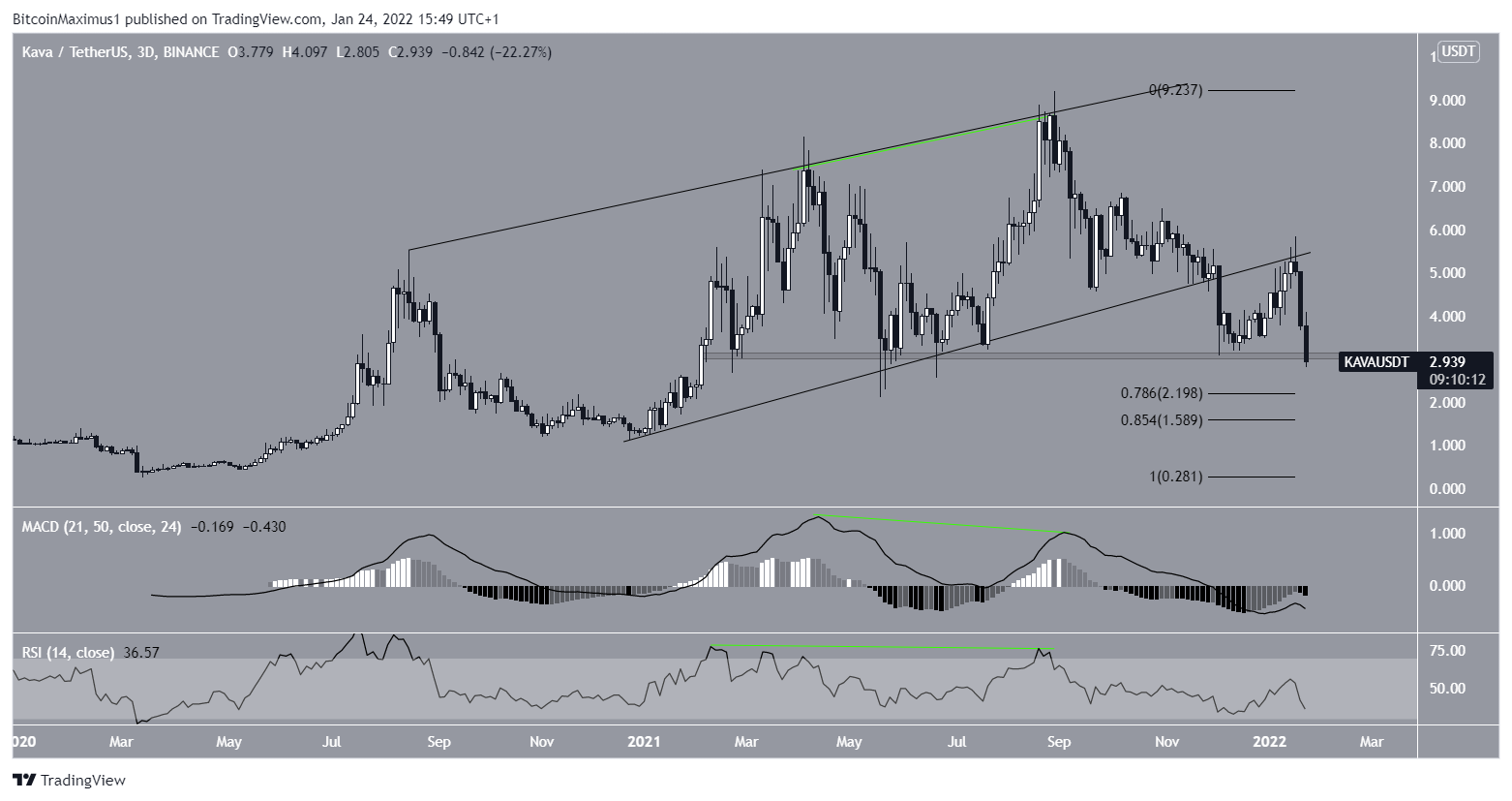 Short-term KAVA bounce
The six-hour chart provides a bearish outlook. Since Dec 3, KAVA had been holding on above the $3.25 horizontal support area. More recently, it validated it on Jan 18, initiating a bounce in the process.
However, the token has fallen below the area since, supporting the possibility that it will continue moving downwards.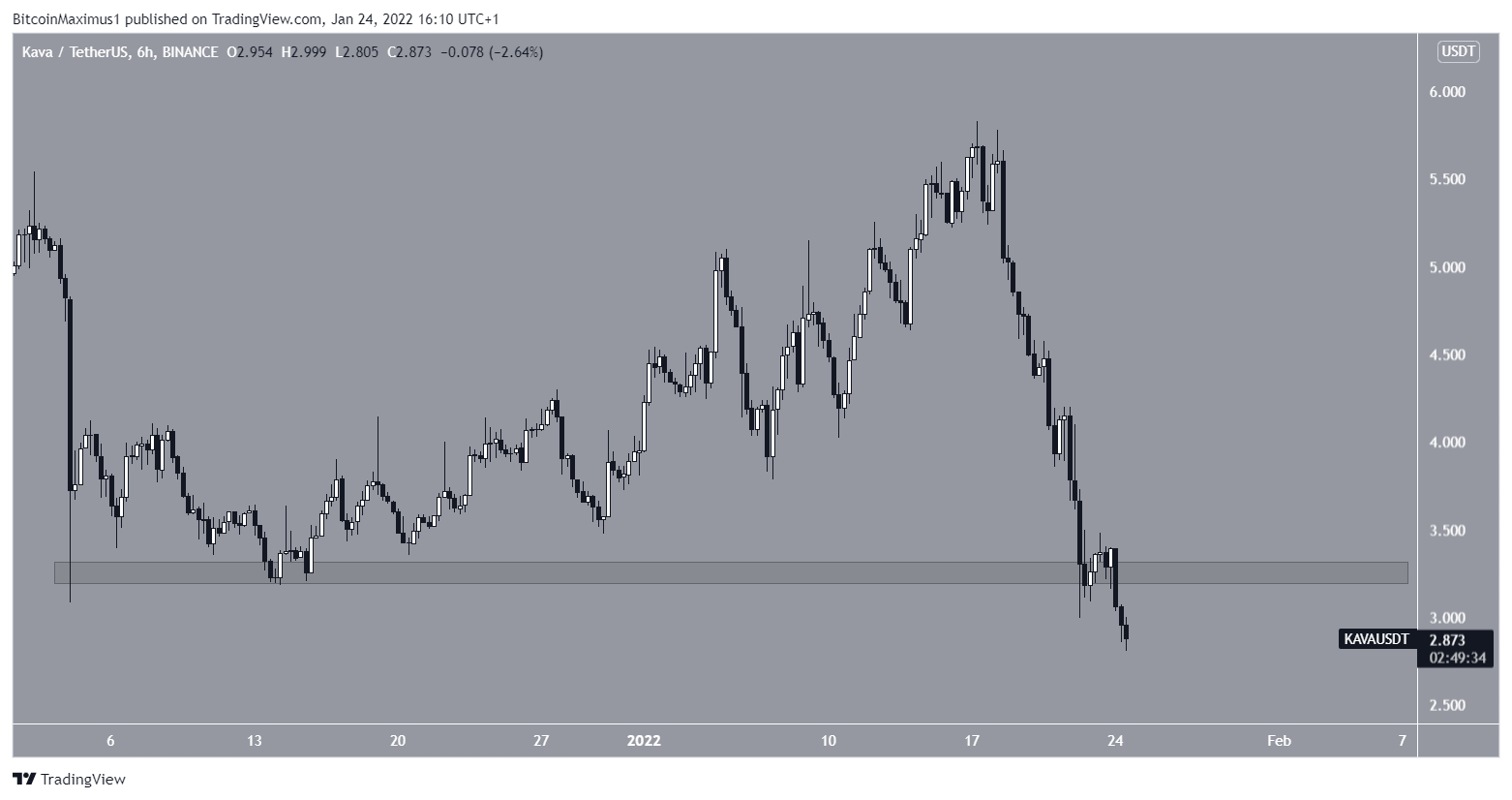 Disclaimer: The information provided on this page
does not constitute investment advice, financial
advice, trading advice, or any other sort of advice
and it should not be treated as such. This content is
the opinion of a third party and this site does not
recommend that any specific cryptocurrency should
be bought, sold, or held, or that any crypto
investment should be made. The Crypto market is
high-risk, with high-risk and unproven projects.
Readers should do their own research and consult a
professional financial advisor before making any
investment decisions.
INVESTMENTS DISCLAIMER 
Although the material contained in this website was prepared based on information from public and private sources that KavaWire.com believes to be reliable, no representation, warranty or undertaking, stated or implied, is given as to the accuracy of the information contained herein, and KavaWire.com expressly disclaims any liability for the accuracy and completeness of the information contained in this website.